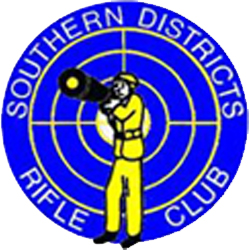 Welcome to the Southern Districts Rifle Club Inc.
Established in 1982, SDRC has a long history in competition target shooting, not only locally but also at state and national levels.
We have a Calendar of regular rifle and handgun target shooting competitions for members, mainly at weekends.
We currently have over 200 members including juniors, our members are all ages and from all walks of life; our facilities cater for male and female competitors, disabled parking, disabled access to restrooms and wheelchair access to the main 200m range firing line. Our clubrooms have canteen and restricted licensed bar facilities.
New prospective members are always made welcome. Suitable juniors can start from the age of 10 and there is no upper age limit.
The club owns a variety of firearms which are available for use by prospective and new members.
SAFETY is our number one priority and all our events are run by experienced and qualified range personnel who have current working with children cards and we have policies and procedures in place to ensure the safe and correct operation of our sport.
With this in mind, prospective members must complete our structured training program which will give them the knowledge and skills to start target shooting safely and with confidence.
If you would like to know more please contact:
- the Secretary by email at secretary@sdrc.com.au
- we are also on Facebook